Welcome to Our Celebration of Food ...
From a Charleston classic "Shrimp-n-Grits" to fresh homemade key lime pies at Salty Papa's Shrimp House, we aim to please ...
Who is Salty Papa you ask?
Salty Papa is a real character who came from a long line of boat builders. His family enjoyed a simple life by the sea. Fresh food, meticulously prepared, was an important part of their lives. Probably the most important part.
When Salty's descendants decided to open a dining establishment, he demanded they follow a set of firm rules.
1. Serve only fresh, local and regional seafood from the U.S!
2. If it is shrimp, it will be Pink Gulf shrimp and none other!
3. No menu item will be made from pre-made or frozen products!
4. If the recipe is from the South it is good for the mouth!
We have never wavered from Salty's rules. And that is why we can guarantee the highest quality Gulf Coast Cuisine. We celebrate you being here. Come back often, and bring your friends to share in our proud Celebration of Food.
Our reputation is formed by the satisfaction of our guests. There is a suggestion pad at your table. Let us know about your concerns and wishes. We review your thoughts every day. Of course if you would like to pass along something nice… that would always be appreciated.
"Give them the freshest food, prepared with care and they will keep coming back.  Above all, make every meal a Celebration!"
-Salty Papa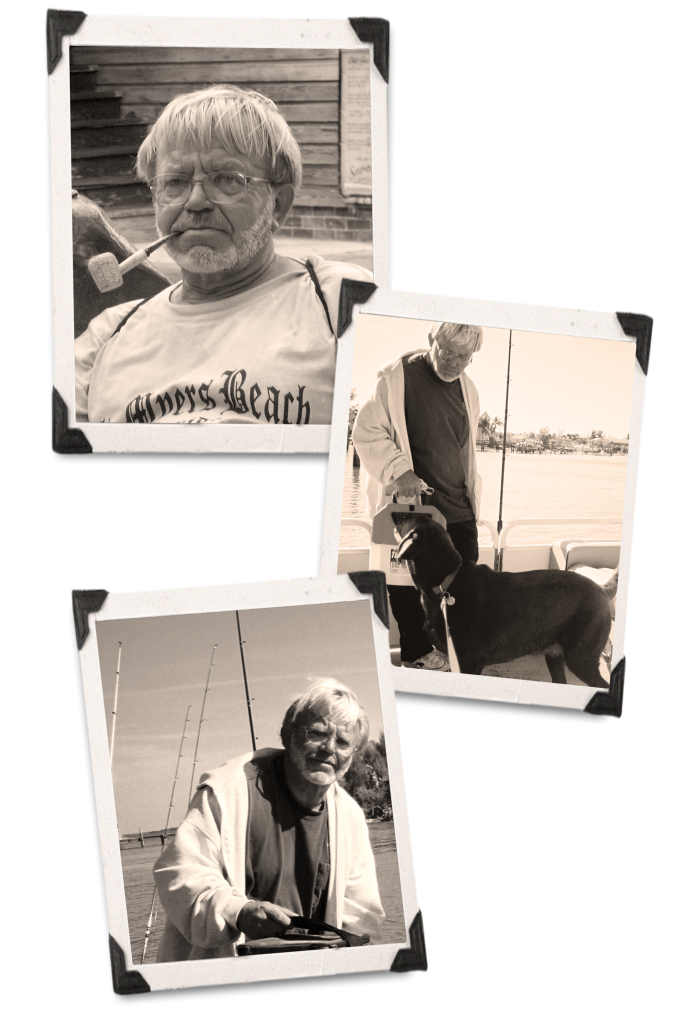 Our Methods, Your Options
Seniors & Those With Light Appetites - We are happy to provide one of our appetizers, accompanied by a soup or salad if your appetite is on the lighter side.
Why We Use Local Seafood and U.S. Proteins - It costs more, so why do we use only locally-sourced and wild-caught seafood? As a Florida-Southern themed restaurant, supporting the local Gulf water fishing and shrimping industry is important to us, and if your restaurant is only 15 minutes from the Gulf shouldn't your seafood local? Imported seafood is less expensive, but we prefer to know where the seafood we serve comes from and know that it is handled by U.S. regulated suppliers.
Homemade Means Allergen Friendly - Our food doesn't arrive pre-made and frozen; our chefs and cooks make our sauces, soups and many other items from scratch in our kitchen. This means we know what is in our food, and cooking to order means we control how our foods interact. We take extra care to insure no cross-contamination for our guests with allergies. In order to maintain the highest food safety standards, all our staff are state-certified food handlers and managers. Please let your server know if you have any food allergies, and we will do our best to accommodate your needs.
Made to Order Means Healthy Options - If you are on a restricted eating style such as grain free, vegetarian or paleo, you can look through our menu and work with your server to adapt or customize a meal that will suit your needs. Since we make your entrée when you order, we can prepare food the way you need it to be!
Gluten Free French Fries and No Fishy Taste - We take the extra step and "designate" our deep fryers so seafood is never fried with french fries or poultry, and gluten-free diners know their french fries are free from wheat. We use only 100% pure soybean oil, and we never use trans-fats or hydrogenated oils in our cooking.